The best kept secret of financial advisers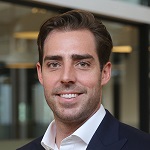 Ben Streater on 26 Aug 2020
High net worth Australians are seeking out professional financial advisers with institutional investment capabilities. The high net worth (HNW) segment offers significant opportunities for financial advisers to add value and distinguish their offering. Many advisers are choosing to focus on this segment, driven by the rising cost of compliance and a reluctance among some retail investors to pay for advice. Some advisers are currently in the process of segmenting their retail and wholesale clients. Those undergoing this process know how important it is to provide a differentiated service and innovative investment offerings to wealthier clients.
A major opportunity for advisers
Appreciating the scale of the HNW market in Australia and understanding what wholesale investors are seeking is critical if advisers are to deliver a compelling service offering. HNW clients demand bespoke, tailored services and prefer privileged access to premium investment offerings that are not available to the average retail customer. Identifying new investment opportunities exclusively for wholesale investors is essential if financial advisers are to attract and retain these types of clients.
There is now a record 490,000 HNW investors in Australia who collectively hold more than $2 trillion in investable assets. The 2019 Australian High Net Worth Investor Report by platform provider Powerwrap and market researcher Investment Trends, based on a survey of more than 3000 HNW Australians, identified the key areas where these clients feel neglected, overlooked, and underserviced.
The report identified three key findings that we view as major opportunities for financial advisers:
HNW clients are growing dissatisfied with private banks

HNW clients are growing more satisfied with professional financial advice

HNW clients are seeking alternative investment options that generate yield
Driven by these realities, wholesale clients and their financial advisers have discovered that the investment capabilities of global investment banks fulfil many of their investment needs.
Stropro provides advisers access to institutional investment capabilities.
Stropro has experienced a surge in demand as HNW Australians seek out tactical investment solutions that offer downside protection and enhanced yield in a market characterised by intense volatility. Recent events have also driven a surge in appetite for Stropro's alternative solutions less correlated with markets as well as ESG themed opportunities.
Investments offered on the Stropro platform are issued by global investment banks. By working with a panel of investment banks, Stropro is able to access diverse research and offer competitive solutions for its clients. Investments are only available to wholesale investors and have so far returned consistent yields above 7.5% p.a.
Stropro's point of difference for advisers
For advisers, Stropro offers a significant point of difference and the ability to further segment and differentiate your wholesale client offerings.
Stropro is a technology-enabled investment platform that allows advisers to offer institutional investments that complements the personalised advice that wholesale & sophisticated investors demand.
A growing number of Australian advisers have found a way to attract and retain HNW clients. These advisers are turning to Stropro to educate themselves on how structured products can be used to meet the multiple investment goals of their wealthier, more sophisticated clientele.
Working with financial advisers to develop their wholesale offering is what we are passionate about. As former private bankers, we understand there is a level of complexity to these investments so we developed a Knowledge Hub for financial advisers to better inform and educate themselves.
Stropro is here to support financial advisers build meaningful relationships with their HNW clients.
For more information, please register a profile with Stropro.
Ben Streater is Stropro's Chief Product Officer