5 reasons sophisticated investors are seeking institutional capabilities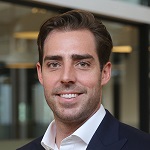 Ben Streater on 09 Nov 2020
Wholesale and sophisticated investors are increasingly seeking institutional capabilities behind their investment decisions. Through our conversations with clients, we have identified the top five reasons why they are increasingly seeking institutional capabilities.
1. Unlocking access to global markets and emerging macro trends
The Australian investment landscape lacks diversity. The ASX is dominated by four banks and two major mining companies, while residential property remains the favoured asset class for most Aussies.
Wholesale investors want choice. They are indifferent to investment products and providers and are outcome focused. That means partnering with institutions that have access to global markets and can capitalise on emerging macro trends from across the world.
2. Exploiting institutional pricing power
Wholesale and sophisticated investors are given access to institutional investment capabilities that retail investors cannot obtain. This allows investors to access institutional pricing power on their investments, which in turn lowers their costs and maximises returns. Investors appreciate our ability to bring multiple issuers in the one place, to leverage not only their product capabilities but also their institutional pricing power.
3. Access to institutional research and insights
Global investment banks have teams of researchers and analysts who are the best in their field when it comes to assessing assets, sectors, and economies across the globe. Traditionally, these insights are reserved for large, institutional investors like investment managers and hedge funds.
Our clients understand that knowledge is power and are increasingly demanding access to the best institutional research available. By opening access to a panel of investment banks on the one platform, Stropro ensures our clients are benefiting the best research available.
4. Greater clarity and control of risk and return
Sophisticated investors aren't gamblers. They're not looking to take a speculative view on the latest tech stock. They are looking to navigate market volatility. Preserving wealth and generating a stable return are critical to their success. Institutional investment products like structured products give them greater clarity and control of risk and return, which means a product can be designed to suit their specific needs.
Institutional investments can be structured in a way that allows investors to build-in their ideal timeframe, market exposure and type of return.



5. Ability to execute and idea or strategy efficiently
Time is money. Sophisticated clients need to have systems in place that allow them to execute a tactical view or capitalise on evolving market opportunities.They have earned their place as wholesale clients and part of that means expecting greater execution efficiency.
Sophisticated investors come to Stropro seeking the latest research and macro trends in their quest to enhance income, navigate market volatility and diversify their wealth. Accessing global markets and institutional opportunities is a core part of our proposition. Our partnerships with investment banks allow us to unlock opportunities for our clients like never before.
Ben Streater is the Chief Product Officer at Stropro. This article is for educational purposes and is not a substitute for professional and tailored financial advice. This article expresses the views of the authors at a point in time, which may change in the future with no obligation on Stropro or the author to publicly update these views.