Investor Feedback and Outlook for the ASX 200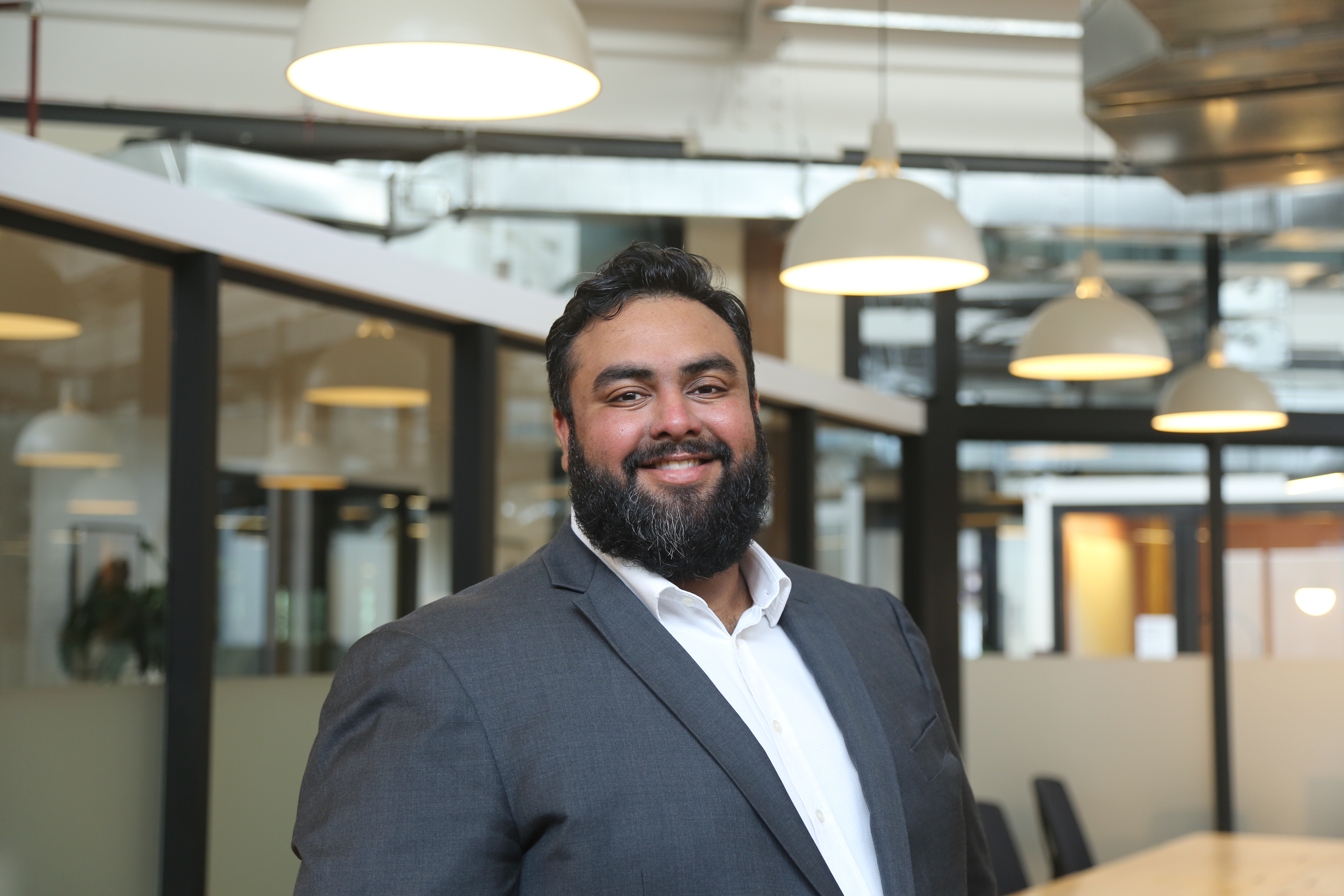 Anto Joseph on 07 Aug 2021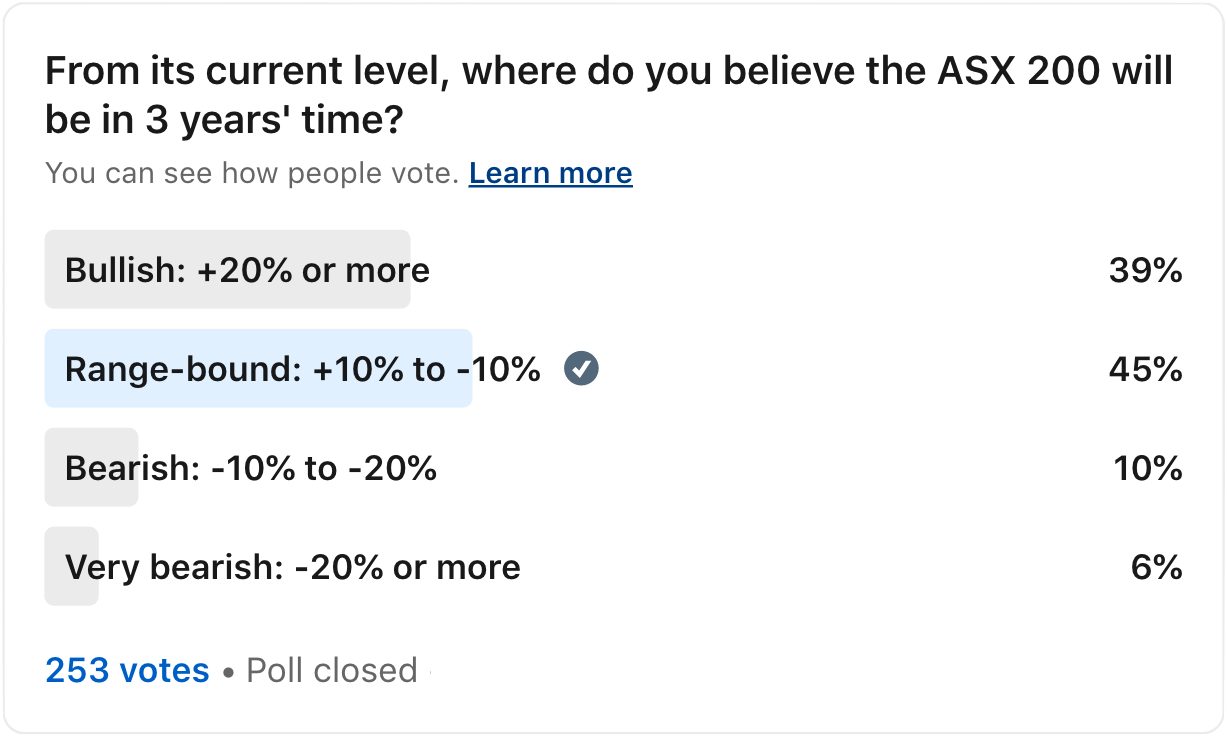 ASX reaches record high
The ASX 200 reached a record high of over 7,524 on Thursday. We recently polled our LinkedIn community about the expected performance of the ASX 200 over the next three years.
It was not surprising to see that the majority surveyed have a neutral outlook on the ASX 200 with 45% of voting 'range bound'. From this, and our conversations with clients, indicates a sentiment of uncertainty amongst investors. From the conversations had, clients were generally of the view that markets were concerningly inflated versus historical valuations. At the same time, clients saw the chance of a significant correction to be fairly low. Investors were more concerned about shorter term volatility which is likely to be driven by inflation and geopolitical tensions.
39% of our voters are fairly bullish on a 20%+ climb in the ASX 200 over the next three years. That would mean 9000+ points. Definitely a new record if we get there.
Whilst I do not have an infallible crystal ball when it comes to predicting equity markets, it seems the overall sentiment is not outwardly optimistic. A total of 61% investors fall into sideways or bearish sentiment.
Investing in alternatives
How long can the ASX continue with such unprecedented growth? It could be time to consider alternative investment strategies that outperform in sideways trending markets.
With these factors in mind, Stropro continues to find an accelerated appetite for its fixed return strategies linked to the ASX 200. Currently we have a product which provides a fixed rate of return of 7% p.a. and a 35% downside protection feature to navigate downside market risks.
After launching six tranches of this strategy in 2021, investors are clearly resonating with the greater level of certainty that the ASX 200 linked investment delivers.
The investment closes on the 13th of August.
Visit the Stropro Marketplace for more information.
This article has been prepared by Anto Joseph. Anto Joseph is the CEO & MD at Stropro and a Director of Stropro Operations Pty Ltd (ABN 28 633 603 399) (Stropro). This article is for educational purposes and is not a substitute for professional and tailored financial advice. This article expresses the views of the author(s) at a point in time, which may change in the future with no obligation on Stropro or the author to publicly update these views. This article uses information from sources the author considers to be reliable but does not represent that such information is accurate or complete, or that it should be relied upon. Past performance is not a reliable indicator of future performance. Investments may rise and fall in value and returns cannot be guaranteed. Stropro makes no representations or warranties, express or implied, as to the accuracy or completeness of the information it provides. Stropro is a Corporate Authorised Representative (CAR No. 1277236) of Lanterne Fund Services Pty Ltd (AFSL No. 238198).